Transco Relocations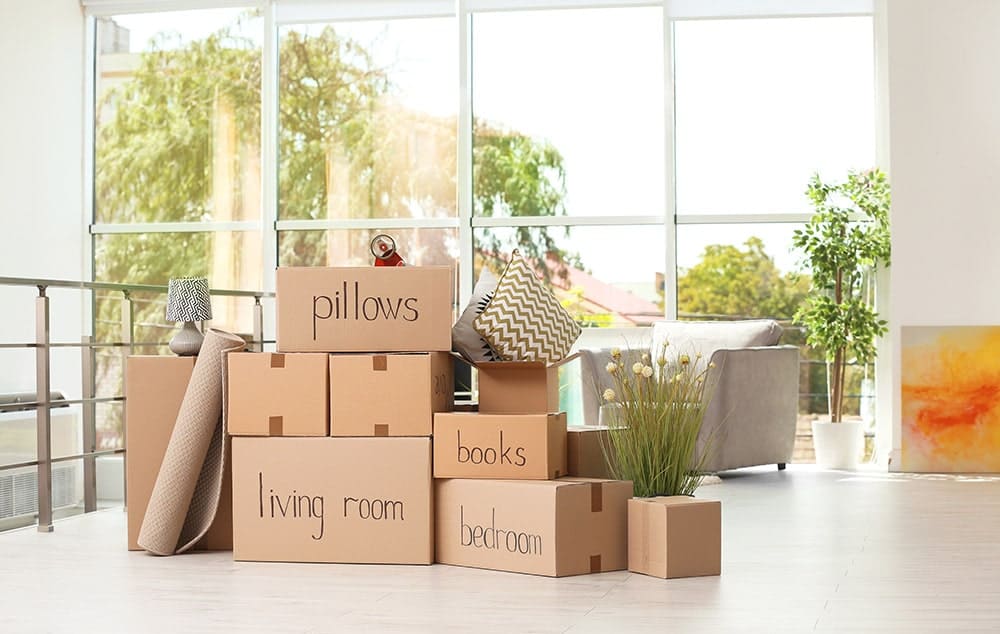 Transco Relocation has been completing international moves for over 30years and understands how stressful the process can be for a family, individual, corporation or even the family pet – regardless of how many times someone has been through it.
Our dedicated mobility team provides planning tools and on-the ground support for our customers who need to move to a new, foreign environment or even back home. We understand the challenges that you are faced with when having to coordinate all the aspects of your relocation (or the relocation process for your employees). Our professionally trained packers and experienced customer care team work together to help alleviate any uncertainties and navigate the process for you.
With our HQ based in Australia in 4 locations, Sri Lanka & Maldives well covered will everylocation in the globe and 100+ full-time employees, we are overseeing every aspect of your moving process from the initial planning stages to the unpacking of your last box.
Transco relocations International Services
International Shipping
Household Goods Storage (temporary or long-term)
International Personal Relocation
International Corporate Relocation
International Pet Transportation
Visa and Immigration Services
WHY SHOULD TRANSCO HANDLE YOUR INTERNATIONAL MOVE?
1. We are truly international
With our network offices in100 oddlocations and a team that speaks more than 40 languages we are a candidate for every aspect of your international move quickly and efficiently. No matter how complex your move needs are, we will have the solution and help alleviate any unnecessary stress.
2. We will provide you with a clear quotation
Regardless of your origin and destination, we will give you options. Our team can give you more than one quotation so you can decide on the service that best suits your needs. Our clear quotations will identify the components of our service as well as any anticipated charges (i.e. customs duties and taxes, inspections, governmental fees) that you may be faced with along the way so you can best prepare and budget for this move. Our team will be transparent so that you do not get any surprises along the way.
3. We track your move every step of the way
Our centralized team of Move Coordinators will navigate the flow of your goods from door-to-door and follow the progress of any air, sea, or road transit that your personal goods encounter.
Our trained, dedicated coordinators track every shipment, so they remain within the proposed time frame and you are kept up to date throughout the process.
4. We offer tailor-made services including:
Packing & Unpacking
Guaranteed Pick Up and Delivery Service
Custom Crating
Disassembly and Re-assembly of furniture
Appliance / White Goods Service
Removal and Installation of Electronics
Handling of Heavy Items (i.e. safe, piano, hot tub, gym equipment)
Hanging of pictures/artwork
Floor and Wall Protection
Cleaning & Debris Disposal
Storage (short term or long term)
Pet Handling and Transportation
5. Pets Relocations
At Transco Relocations we realize that pets aren't just cargo – they are part of the family. For more than ?? years Transco Relocations has been handling the relocation of family pets and security / work dogs. We take pride in our obsessive attention to detail and planning as well as our personal attention to each relocation.
Every Transco Relocations office is staffed with experienced and knowledgeable pet shipping experts to either guide you through the process of collecting the documentation or handling the entire process.
Dedicated team of multilingual experienced and knowledgeable specialists.
Full consultation on animal import and export regulations.
Veterinary and travel document compliance review.
Preparation and submission of all necessary documentation (i.e. pet animal import license).
Coordinate quality, comfortable travel crates – custom made to suit individual pets.
Consultation and planning of routing and transport options.
Sourcing of multilingual veterinarians.
Delivery to airport and airline check-in.
Collection from airport, customs clearance and delivery to new home.
Boarding, kenneling and quarantine (if required) coordination.
Advanced preparation is strongly advised. Speak to a Pet Transportation Specialist to discuss your relocation needs and together we can structure a customized travel program that will benefit you and your pet.
6. Office Relocations
At Transco Relocations we have handled manyoffices moves (including many of our own) over the years. We understand that office moving requires skillful planning and execution in order to be successful and minimize the potential downtime that any company cannot afford. Our strongest tip is to plan early. Contact us to get a designated Move Coordinator to help you plan out the process so that there is minimal interruption to your team and operations. Transco Relocations Coordinator will review your move to determine the timeline, crew requirements, equipment needs, and specific supplies required to organize a swift and successful relocation.
Services Include:
Careful pre-planning with your office's main point of contact
Minimal disruption to the business routine
Expert packers to assist the staff with pre-packing and unpacking
Supply of efficient and cost-effective crates for easy packing and transport
Comprehensive storage services
Furniture installation or re-assembly
Assistance with disposal and recycling of office equipment and furniture
IT support
If necessary, we can relocate your office outside of your core business hours to limit any disruption and ensure business continuity. We have already thought of all the challenges and can offer:
Additional moving staff
Extra trucks
Extra supplies
Carpenters, electricians, and other specialized services
Support with both IT and communication systems
7. Local / Domestic Relocations
Transco Relocations are your local experts. We understand the ins and outs of operating in some of the biggest and most complex cities in the world. No matter how challenging you think your move is, our team can handle it. From high-rise to low-rise, limited access to limited time, we have a solution that will work for you.
So, whether you are moving within the same building or to a completely new area, we can provide you with a comprehensive moving plan and a competitive quotation to suit your needs.
We pay attention to your requirements.
We offer solutions within your budget.
Even a small move is a big deal.
We provided a single point of contact until the last box is safe in your new home.
We have an in-house estimating team to visit your home and take detailed inventory lists.
Our team look after your property by protecting carpets, flooring and stairs with floor runners and adhesive plastic.
We blanket wrap and properly protect all furniture to ensure the safest transport.
For local moves, we prefer using recyclable materials such as secure, sustainable plastic crates.
Prefer partial of full packing yourself to save money on your move, no problem.
We are here to help you throughout your move.
We will guide you through the process of recommendations that fit your needs.
Need temporary or long-term storage, no problem.
We know your city!
What Happens Next? (Process)